Laird Family Estate Wine Dinner - Thursday, February 22, 7:00 PM
Announcing a special Laird Wine dinner in the Cellar Room at the Galaxy. This is a chance to experience the Laird Winery Napa portfolio paired with cuisine from chefs Steve Levers and Brian Jones. Limited Space available for this exclusive event. You can reserve your spot online or call for reservations today. 330.334.3663. Price is $85 per person plus tax and gratuity, paid the night of the event.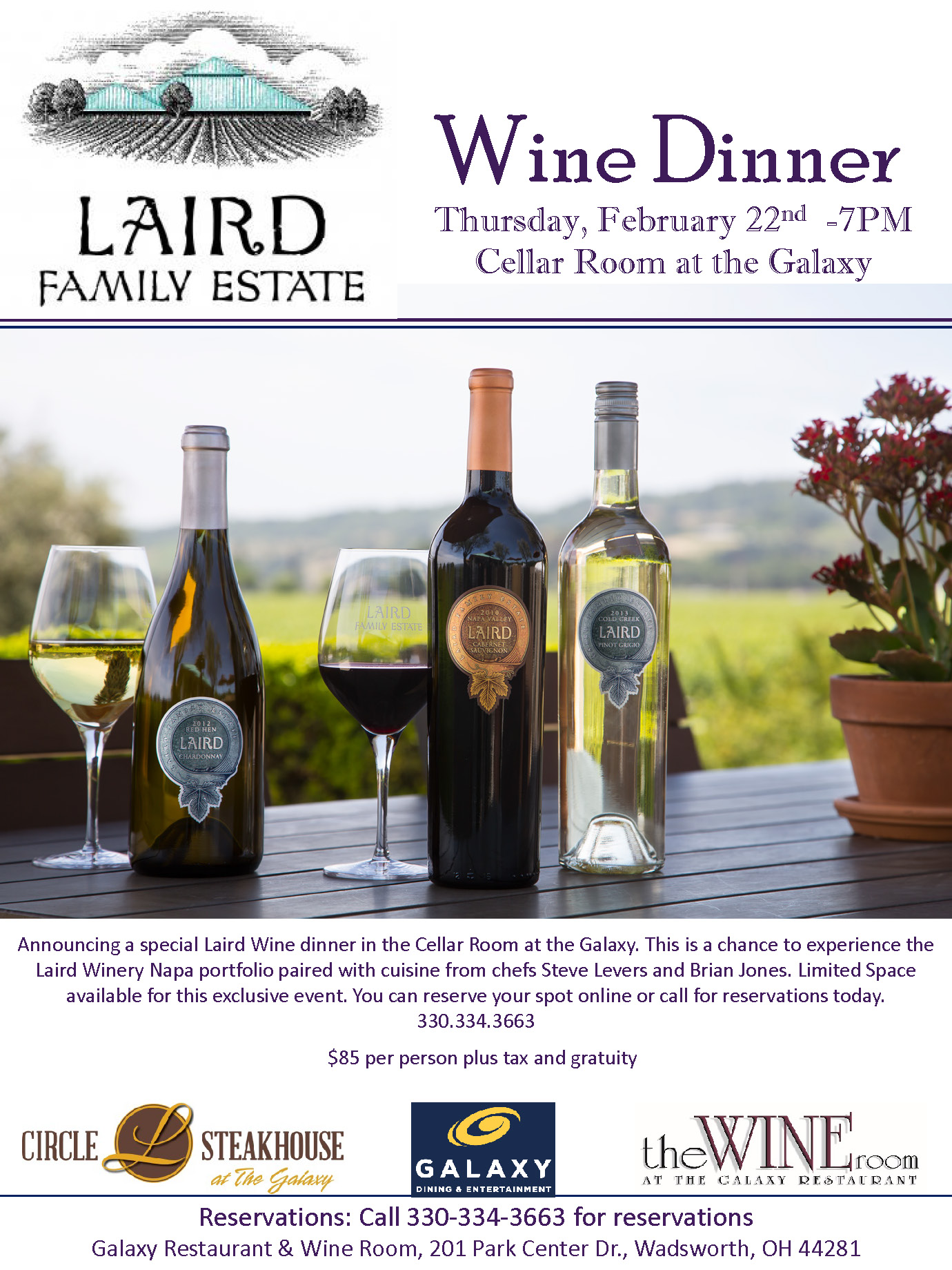 Ticket Information
To view available seats and/or purchase tickets for this event, please enter the number of tickets and press the 'Continue' button.