The Annual Cabin Fever bash with Bucknaked!! - Friday, March 03, 7:00 PM
Have a case of the winter blues? The Galaxy has your fix!! We are once again hosting our annual Cabin Fever bash with one of the hottest bands in the area, Bucknaked!!!
Doors open at 7pm.
Bucknaked takes the stage at 8pm!
Great food!
Great Drinks!
Special Hotel rates!
Just what the doctor ordered!
https://www.facebook.com/Buck-Naked-Band-104377726333615/
Formed in the late summer of 2011, two-time Fox 8 Hotlist winner Buck Naked Band has rocked bars all over Northeast Ohio. Known for drawing large crowds, treating fans as part of the band, and "holler'n and swaller'n" good times, BNB combines modern country, rock and roll, and some funk for an experience that fans can't seem to get enough of.
A mainstay in Northeast Ohio, Buck Naked has paved the way for Modern country to become one of the most popular choices for live music. The Band has recently begun tracking their original songs for their debut album and is ready to share their version of Country with music lovers everywhere.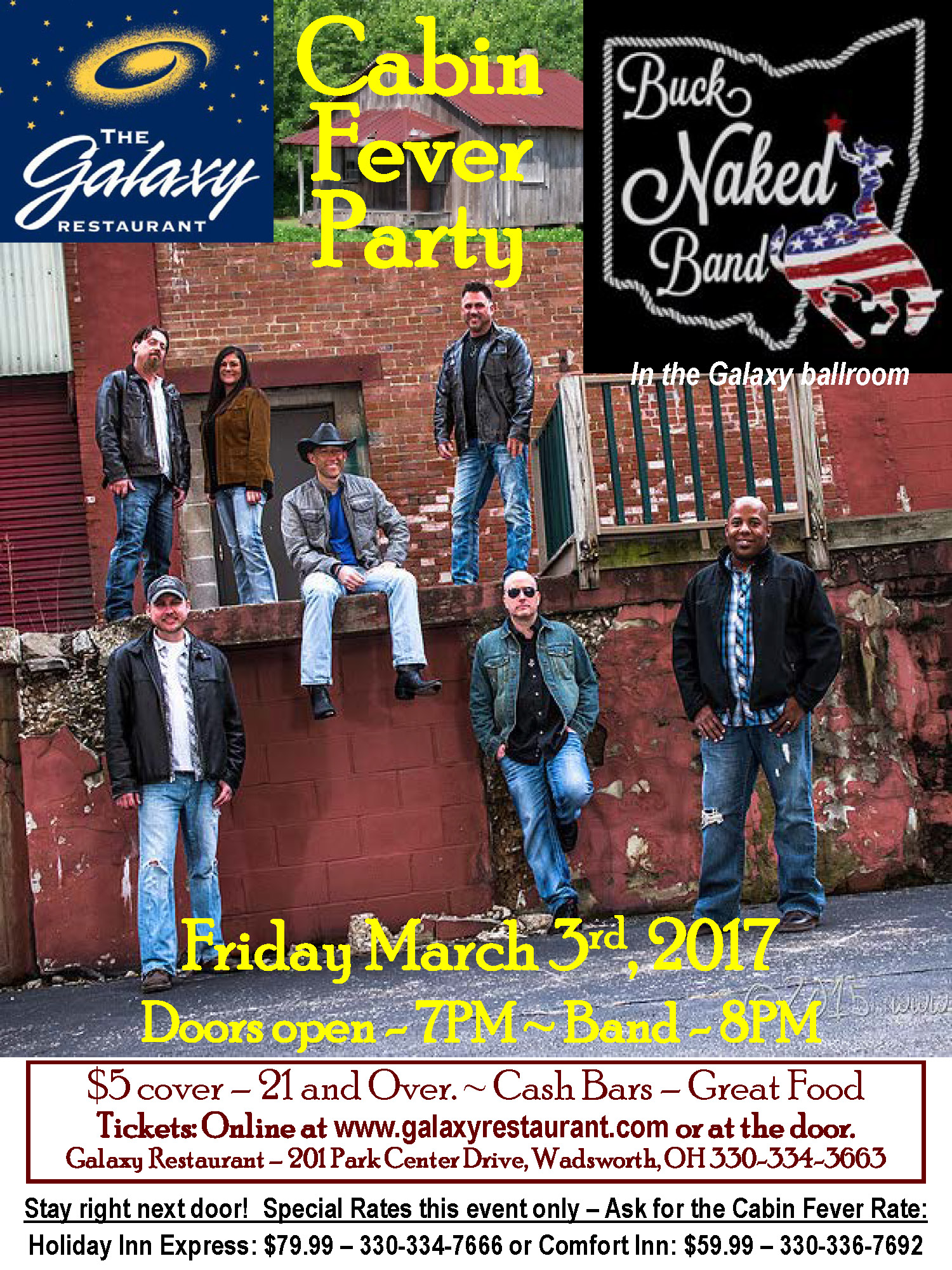 Ticket Information
To view available seats and/or purchase tickets for this event, please enter the number of tickets and press the 'Continue' button.